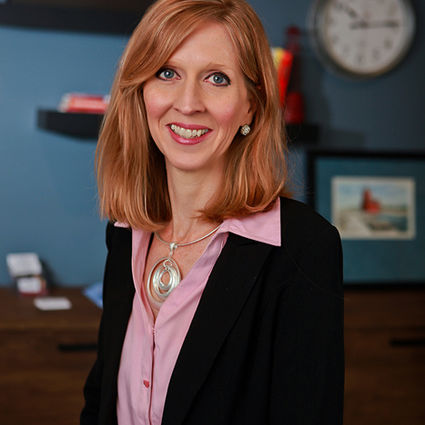 Melissa Steenwyk
Realtor, Associate Broker
Chat with me live!
A little about me
You know those 80s school pictures of the big-hair girls? That is definitely part of my history. Much has changed over the decades. There have been many iterations and style changes with the hair - sometimes change is good, very good. Beyond that, during the past many years I have also been collecting experiences and some wisdom. I am mom of 4 grown men, 2 daughters-in-love, and Mimi to 3 delightful, darling, and precious granddaughters. In the years of being married to a builder, managing properties, and as a Realtor, I have gleaned a great amount of valuable information about: the structure of a house, how to navigate ordinances and local governments, engaging contractors, maintenance of structures, financing options/lenders, real estate transactions, title, and housing costs. My name is Melissa Steenwyk. I am a Realtor/Associate Broker licensed in the state of Michigan. My office, Encompass-Realtors is based in Holland, Michigan. I assist buyers and sellers with property sales. I build relationships. I connect people.
West Michigan is amazing and very special. It is a gem of a place to make home - from the landscape to the culture to the people it is a wonderful place to live. Truly all of Michigan has my heart forever.
I grew up south of Hudsonville on a small "hobby farm." (Yes, my dad's family were celery farmers. How did you guess? Many of our weekends and vacations were spent on beautiful Lake Skegemog located in northern Michigan between Traverse City and Kalkaska in a small three bedroom cottage built by my aunt, my dad, and the rest of their siblings.) When "up north" we fished, went swimming, boating, water skiing, took walks, relaxed on the shore, cooked hotdogs and s'mores over the fire, and enjoyed the state lands when "mushroom hunting" and snowmobiling. Those experiences combined to saturate my life with the color of living fully. Fast forward to now and I am an organic gardening, bread baking, salad & soup making, kayaking, exploring, people focused, relationship building, organized, tenacious, creative, adventurous, enthusiastic, high energy achiever and learner.
Real estate transactions are complex - some are exceptionally complex. My experiences make me uniquely able to navigate situations which are full of complexity. To bolster experience I also continually seek learning opportunities including professional classes, law updates, and study of professional publications. I find solutions and make meaningful connections. I deliver a high quality experience. My focus is to maximize your bottom line and help you to achieve a life designed to suit your next goals. Come check out my clear, focused commitment to your best interest in your next real estate transaction - delivering strength in knowledge and experience from beginning to end.